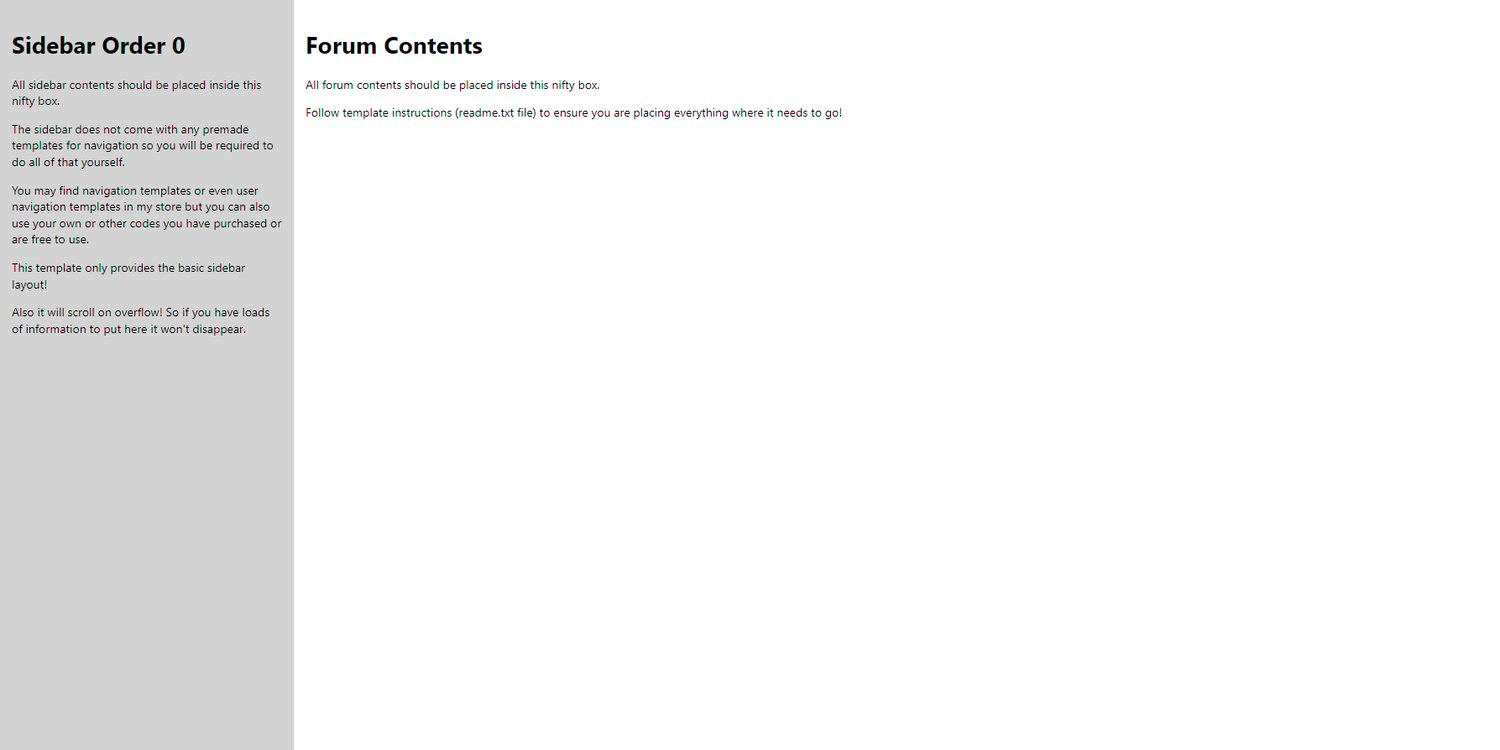 UI | Simple Sidebar Navigation
Sidebar Navigation UI
This is a very, very, basic sidebar navigation kit. It gets you set up to rock and roll with a sidebar and nothing else.
Installation instructions and usage of this product is written for MyBB however I'm sure this can be used for anything your heart desires (Jcink, Proboards, personal websites, etc.).
You will receive a zipped folder with the code pieces, css, and a "readme.txt" instruction file.
---
LICENSE:
Piece Codes License