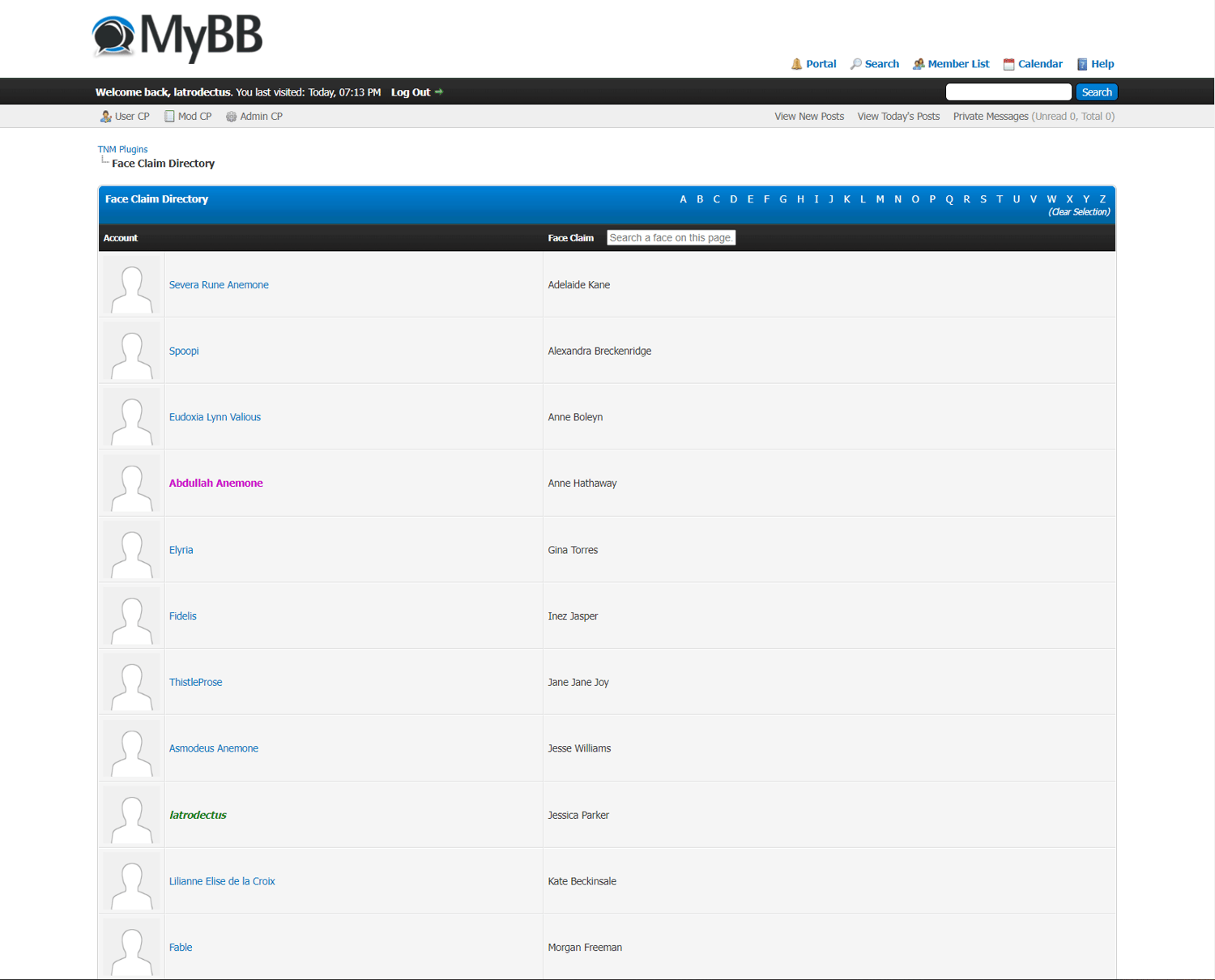 Plugin | Face Claim Directory 3.0
Pay what you want:
(minimum $15.00)
Face Claim Directory 3.0
---
A sortable and searchable face claim directory for the role play community.
---
Notes
This plugin is replacing the old Face Claim Directory (2.0 and below). Changes have been made since previous versions but most importantly compatibility. Many reported errors with pagination and a few other issues as well. I went ahead and gave the plugin a nice face lift but it is no longer free with the time I spent redoing it.
---
Compatibility
This plugin should be compatible with any 1.8 version of MyBB and it was built on a dev site using PHP 8.0 and had no issues that were recorded at the time of production.